Our Services
At Willowbrook Optometry, our professional team of doctors provide full-scope eye care for the entire family! In addition to performing a comprehensive vision assessment, our doctors use advanced screening tests to detect eye diseases such as glaucoma, cataracts and macular degeneration, and also certain systemic conditions such as diabetes, hypertension, cholesterol and cancers that may affect the eyes. We also provide:
⦿ Surgery Consultations: Cataracts, Refractive Laser Surgery
⦿ Emergency Eye Care: For infections, foreign body removal & injuries
⦿ Contact Lenses: Professional contact lens fittings and a complete line of Contact Lenses & Accessories
⦿ Specialty Dry Eye Clinic: Specialized testing and assessment of various dry eye conditions and multiple treatment options
⦿ Specialty Myopia Control Clinic: We offer multiple options to help control the progression of myopia (nearsightedness) in your child.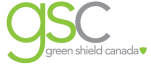 Come visit our online Contact Lens shop:
Address: 19705 Fraser Highway
Langley, BC V3A 7E9